Designed to satisfy a wide range of clients, from schools to retirement homes, Olimpia blends aesthetic elegance with experimental technological innovation. Very adaptable thanks to the vast range of colours and finishes available, the collection consists of models with high pressure laminate covered sach and lacquered frames or with a wood finish and a wide range of accessories, panic bars, air grating, door han-dles for the disabled, etc…, adaptable to the specifics of the destination use. Furthermore, Olimpia guarantees adequate protection from fire and is soundproof thanks to the application of Fireproof and/or Aphonica, exclusive Giorgio Senatore Doors technology, which gives doors a resistance to fire of up to 120 minutes and sound-proofing of up to 44 decibels.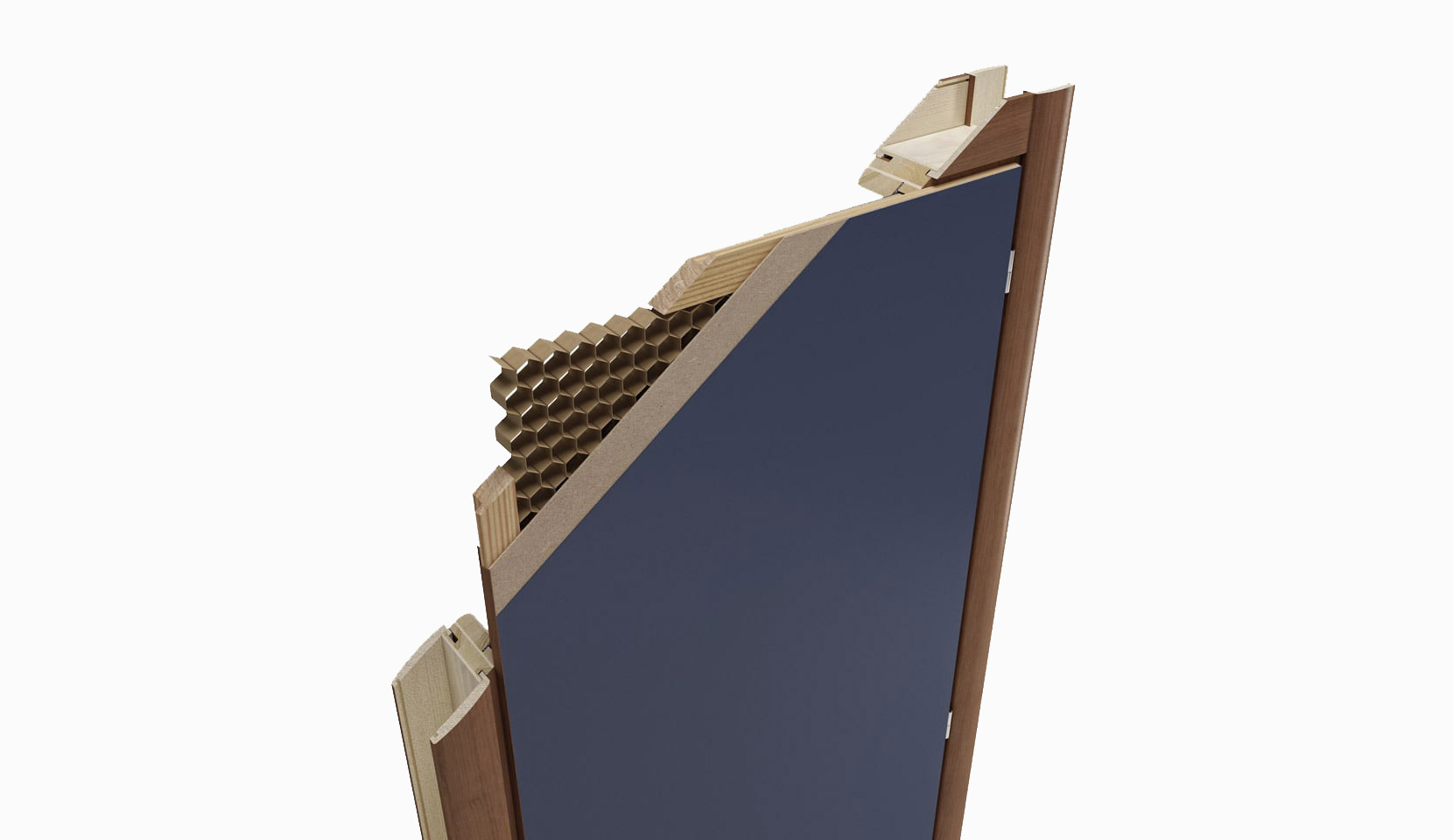 Frame: Veneered wood with telescopic trims
Sash: hollow structure with solid ramework wood
In the middle: honeycomb cardboard
Door finishing: high pressure laminate
you are in technical doors / olimpia
new projects in sight?
If you are thinking of renovating your home or are in the process of purchasing a new one, contact us and discover the solutions that best suit your needs in terms of design and innovation.